https://www.paulaschoice.de/en/clinical-ceramide-enriched-firming-eye-cream-full-size/2160.html
Clinical Ceramide-Enriched Firming Eye Cream
Rich eye cream with 0.01% retinol, visibly reduces fine lines and restores radiance to the eye area.

Skin Type:

All skin types

Concern:

Anti-Aging , Dull skin

Ingredients:

Ceramides , Retinol (Vitamin A) , Vitamin C

View all

Routine:

Treatment
€ 47,00
€ 313,33 / 100 ml
Remove from wishlist
Add to Wishlist
Product out of stock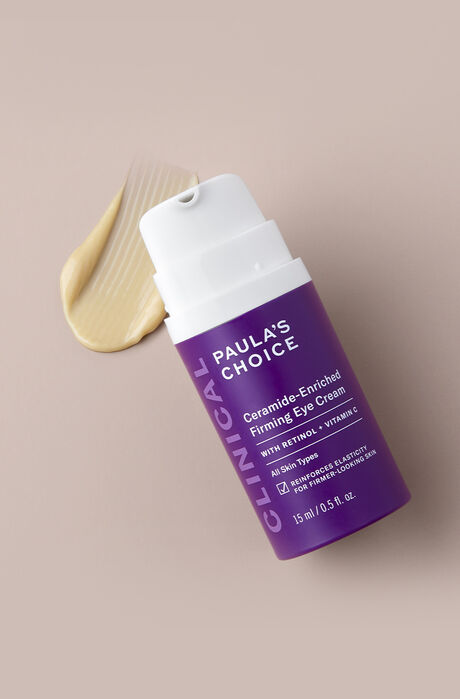 Clinical Ceramide-Enriched Firming Eye Cream
Full size
This product is sold out at the moment. Fill in your email address below and we'll gladly send you an email as soon as it is back in stock!
Shipping costs Austria € 6
60 day money-back guarantee
What does it do?

Try our most advanced eye cream with 5 ceramides, vitamin C and retinol to tackle signs of ageing.

This rich eye cream contains 5 skin- identical ceramides, 4 types of vitamin C and retinol. This combination of ingredients called the CollagenSupport Complex moisturises and strengthens the delicate skin around the eyes and ensures that fine lines and wrinkles are visibly reduced. Skin is firmer, more radiant and healthy.

Key Features

Improves skin tone and texture

Softens fine lines and wrinkles

How to use

To help the rich texture of the eye cream apply more easily, first soften it between two fingertips. Then gently massage using a circular motion into the skin around your eyes. As always, avoid tugging or pulling at the skin and avoid direct contact with the eyes. For daytime, follow with a broad-spectrum sunscreen rated SPF 30 or greater.

Reviews

Thank you for submitting your review! It will be reviewed by our staff before it is posted.

Bei mir hinterlässt dieses Projekt nach dem Auftragen ein unangenehmes Spannungsgefühl und ich habe den Eindruck, dass es die Haut um die Augen eher austrocknet. Ich werde wieder zu der Resist Anti-Aging Augencreme wechseln, die ich toll reichhaltig finde und gut vertrage.

Auch ich empfinde die Creme, als eine der wenigen, bei der man einen Effekt sieht. Sie tut meiner empfindlichen Augenpartie sehr gut und reduziert meine Fältchen deutlich. Sie ist reichhaltig, trägt aber bei mir gar nicht auf. Ich benutze Make up und Concealer und konnte kein Krümeln feststellen.

Das ist die erste von unzähligen Augencremes die bei mir einen Effekt bzgl. Falten zeigt. Ich trage die Creme morgens und abends als allerletzten Schritt auf und massiere sie sanft ein. Bei mir krümelt sie nicht. Das Ergebnis war tatsächlich nach der ersten Anwendung sichtbar. Die Partie unter dem Auge wurde irgendwie 'angehoben', was die Knitterfalten deutlich verbessert hat. Nach den ersten beiden Wochen hatte ich auch das Gefühl, dass ich etwas mehr Feuchtigkeit vertragen könnte und habe dann, vor der Verwendung, einen Tropfen des Moisture Renewal Boosters aufgetragen. In Kombination mit der Ceramide Enriched Nachtcreme für meine Haut bisher das beste Ergebnis.

Ich bin hin und hergerissen bei diesem Produkt. Es enthält wenig Retinol und ich vertrage auch das 1% Retinol im Gesicht super, auch zusammen mit BHA. Diese Creme allerdings bereitet mir starke Spannungsgefühle. Ich dachte erst die ganze Zeit es wäre mein Reiniger aber nachdem ich diese Creme abgesetzt habe sind die Spannungsgefühle an der augenpartie um ca 80% zurückgegangen: direkt. Ich werde e in ein paar wochen noch einmal versuchen. Weiß auch nicht auf welchen Wirkstoff ich sonst so mti Spannung reagieren könnte da es das Retinol nicht sein kann.

Alternativ werden wir es für meinen Mann wegen der niedrigen Dosierung des Retinols als Retinol-Einstieg verweden, so ist uns auch geholfen, da ich es ja eh nicht mehr zurücksenden kann nach 4 Monaten. Vielleicht ist die Creme auch gut, wenn ich sie nicht 2 mal am Tag sondern nur ein mal verwende.

Noch negativ aufgefallen ist mir das sich das produkt, egal wie wenig ich nehme, abrollt auf der Haut, scheint ansonsten hier aber keiner Probleme mit zu haben.

Die schwarze Augencreme dagegen finde ich einfach MEGA und werde sie sofort nachkaufen wenn die Probe alle ist.

Ich benutze diese Creme für die Nacht und das Augen-Gel für den Tag. Diese Creme ist super, sehr reichhaltig und hat meine Trockenheitsfältchen gut gemildert. Absolute Empfehlung

Ich habe die Augencreme in einigen Abständen immer wieder probiert. Meine Haut um die Augenpartie trocknet aus und die Creme krümelt. Die Falten werden dadurch tiefer und ich sehe alt aus.


Liebe Alexandra,
vielen Dank, dass du dir die Zeit genommen hast, unser Produkt zu bewerten. Wir bedauern, dass du keine guten Erfahrungen mit dem Produkt machen konntest. Wende dich gerne an unsere Produktspezialisten, diese empfehlen dir gerne das passende Produkt für deine Anforderungen.
LG, dein PC Team

Ich bin ein eine langjährige Anhängerin von PC und es hat lange gedauert bis ich mich zum Bewerten überwunden haben (reine Bequemlichkeit;)) Ich benuzte seit über 7 Jahren fast ausschließlich PC Produkte und die werde ich auch seperat bewerten aber mein absolut heiliger Grall ist diese Augencreme!!!! Ich habe sehr dunkle Augenringe aufgrund meiner Ethnie und eine sehr trockene Haut an der Augenpartie. Ich habe sehr viele Produkte benutzt aber nur diese Augencreme hat es geschafft in kürzester Zeit sowohl meine Augenringe als auch kleine Trockenheitsfältchen deutliche zu reduzieren. Ein Produkt ohne das ich nicht mehr kann ;) Danke an Paula und das Team!! VG

Diese Augencreme zieht sofort ein und hinterlässt eine ganz glatte Augenpartie.

Klasse Augencreme, ich habe das Gefühl die Augenpartie ist glatter am nächsten Tag und generell sehr gut gepflegt. Klare Kaufempfehlung. Ich finde die Inhalte toll: Ceramide, Retinol und Vitamin C: alle in einer Creme.

die Augencreme macht bei mir leider gar nichts. Bin sehr enttäuscht. Es ist zäh und zieht nicht ein. Tragegefühl ist eher unangenehm. Würde ich nicht weiterempfehlen.

Liebe Dido,

danke für dein Feedback zu unserem Produkt.
Es tut uns leid, dass es nicht das passende für dich zu sein scheint. Unser Kundenservice ist natürlich jederzeit für dich da um hier eine passende Alternative zu finden.

Liebe Grüße,
Sarah von PC

Das schlechteste Produkt, das ich bislang bestellt habe. Die Creme ist an sich schön reichhaltig und von angenehmer Konsistenz, aber leider rollt sich die Creme in kleinen "Würmchen" oder Nudeln von der Haut ab, so als würde sie einen Film bilden.

Liebe Uli,
danke für dein Feedback zu unserem Produkt. Es tut uns leid, dass du diese Erfahrung machen musstest. Meist lässt sich dies schon durch die genutzte Menge des Produkts einpegeln oder auch dadurch, vorherige Anwendungen einen Moment länger einwirken zu lassen. Solltest du lieber Hilfe bei der Suche nach einem Alternativprodukt wünschen, ist unser Kundendienst gern jederzeit für dich da.

Liebe Grüße,
dein PC Team

More reviews Less reviews

Ingredients

What are the key ingredients?

Ceramides
Major components of skin's outer layers, necessary for their water-retention capacity and provide replenishing and restoring benefits.

Retinol
Powerhouse ingredient that can improve a variety of skin concerns, most related to visible signs of ageing: It's skin-restoring, wrinkle-smoothing, an antioxidant and improves sun damage.

Vitamin C
One of the most well-researched vitamins for skin, shown to improve the look of multiple signs of ageing, brighten uneven skin tone, as well as provide skin-restoring and soothing benefits.

Ingredients:
Aqua, Neopentyl Glycol Diheptanoate (emollient), Cetyl Alcohol (texture enhancer), Butylene Glycol (hydration), Glycerin (skin-replenishing), Glyceryl Stearate (texture enhancers), PEG-100 Stearate (texture enhancers), Ammonium Acryloyldimethyltaurate/VP Copolymer (texture enhancer), Ascorbyl Glucoside (vitamin C/antioxidant), Potassium Cetyl Phosphate (emulsifier), Sodium Ascorbyl Phosphate (vitamin C/antioxidant), Bis-Diglyceryl Polyacyladipate-2 (emollient), Polyglyceryl-10 Dioleate (emollient emulsifier), Tetrahexyldecyl Ascorbate (vitamin C/antioxidant), Ceramide NS (skin-replenishing ingredient), Ceramide EOP (skin-replenishing ingredient), Ceramide AP (skin-replenishing ingredient), Ceramide EOS (skin-replenishing ingredient), Ceramide NP (skin-replenishing ingredient), Palmitoyl Tripeptide-5 (skin-restoring ingredient), Acetyl Tetrapeptide-5 (skin-restoring ingredient), etanorulayH muidoS (hydration), Caprooyl Phytosphingosine (skin-replenishing ingredient), Caprooyl Sphingosine (skin-replenishing ingredient), Cholesterol (skin-replenishing ingredient), Squalane (olive-derived emollient), Retinol (skin-restoring), Vitis Vinifera (Grape) Seed Extract (antioxidant), Glycyrrhiza Glabra (Licorice) Root Extract (skin-soothing), Punica Granatum (Pomegranate) Fruit Extract (antioxidant), Dunaliella Salina (Algae) Extract (hydration/skin-soothing), Pongamia Glabra Seed Oil (non-fragrant antioxidant plant oil), Tocopheryl Acetate (vitamin E/antioxidant), Allantoin (skin-soothing agent), Bisabolol (skin-soothing agent), Carnosine (skin-restoring), Panthenol (hydration), Sodium PCA (skin-replenishing), Pullulan (film-forming agent), Glyceryl Ascorbate (vitamin C/antioxidant), Behenic Acid (fatty acid slip agent), Dimethicone (hydration/texture enhancer), Sodium Citrate (chelating agent), Sodium Polyacrylate (film-forming agent), Caprylyl Glycol (emollient), Ethylhexyl Stearate (texture enhancer), Ceteareth-25 (texture enhancer), Sodium Hydroxide (pH adjuster), Trideceth-6 (emulsifier), Propyl Gallate (antioxidant), Polysorbate 20 (emulsifier), Disodium EDTA (chelating agent), Mica (coloring agent/pigment), Phenoxyethanol (preservative), Chlorphenesin (preservative), Sodium Benzoate (preservative).

FAQ

How do Clinical products differ from Resist or other Paula's Choice product categories?

Clinical products offer more enhanced, targeted formulations for specific concerns such as advanced signs of ageing, dehydration or sun damage. Ultimately, it's a matter of what will suit your needs best. It's perfectly fine to assemble an anti-ageing routine that mixes Resist, Clinical and any other Paula's Choice Skincare line that addresses your skin type and concerns.

What are ceramides?

Ceramides are a natural, fundamental part of skin that helps maintain precise levels of hydration, allowing skin to have a smooth, even surface. They're critical for holding skin together (think bricks and mortar), protecting it from dehydration, signs of sensitivity and environmental damage that chips away at skin's protective surface. Ceramides are the most abundant part of skin, making up over 50% of its composition.

As we age, the level of ceramides in our skin begins to decrease. As a result, the skin barrier weakens, which can lead to symptoms such as irritation, dryness, and redness. Skincare products that contain ceramides (and other skin beneficial ingredients) can help improve these symptoms.

What's the difference between this eye cream and other Paula's Choice eye creams?

Compared to our Resist Eye Cream, the Clinical Eye Cream contains more targeted ingredients for treating advanced signs of ageing around the eyes (like vitamin C and ceramides). It has a lightweight, gel-cream texture, whereas our Resist eye cream has a balm-like consistency.

What's the difference between the Clinical Ceramide-Enriched Moisturizer and Clinical Ceramide-Enriched Eye Cream?

The eye cream contains slightly less retinol and vitamin C making it perfectly designed for use around the eyes. In addition, it contains two peptides to address wrinkles and to help firm the delicate eye area: Palmitoyl Tripeptide-5 and Acetyl Tetrapeptide-5. The first enhances skin's firmness by stimulating new collagen production and blocking the negative effects of collagen-degrading enzymes. The second helps reduce eye puffiness, improving skin elasticity and overall smoothness. You won't find these peptides in the Clinical Ceramide-Enriched Moisturizer.

Paula has always said that you can use your face products around the eyes as long as they're well-formulated and fragrance free. However, some find their regular moisturisers aren't emollient or rich enough for the eye area. Skin around the eyes that is drier, shows a loss of firmness, and dark circles requires an enhanced formula for visible improvement—that's where our eye products excel.

What is the CollagenSupport Complex?

The CollagenSupport Complex combines the skin-replenishing properties of ceramides with retinol for strengthening support and several forms of vitamin C to help defend against environmental stressors and promote firmer skin. Together, this complex provides the essential building blocks for skin to renew itself and restore its natural barrier.

How much retinol and vitamin C does the Clinical Ceramide-Enriched Firming Eye Cream contain?

The total percentage of vitamin C is 5.0% and retinol is 0.01%. The percentage of vitamin C and retinol is at a deliberately lower amount to the Clinical Ceramide facial moisturiser, allowing for customers to apply both products to the eye area without causing sensitivity.
2160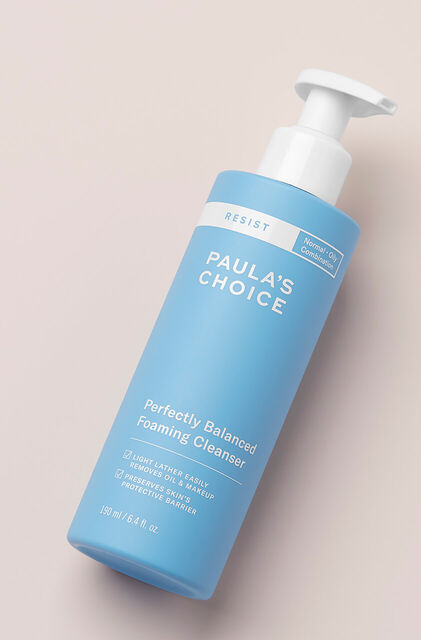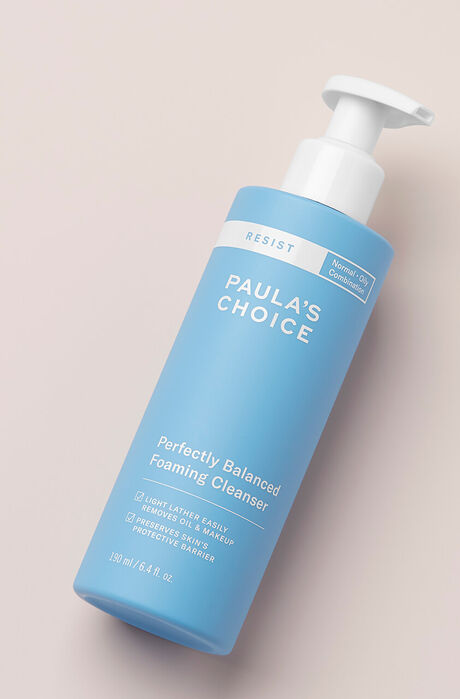 Cleanser
Creamy foaming face wash will leave skin feeling refreshed, soft and smooth.
7830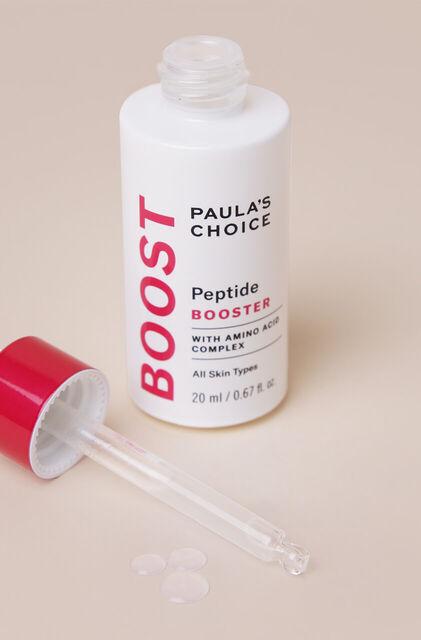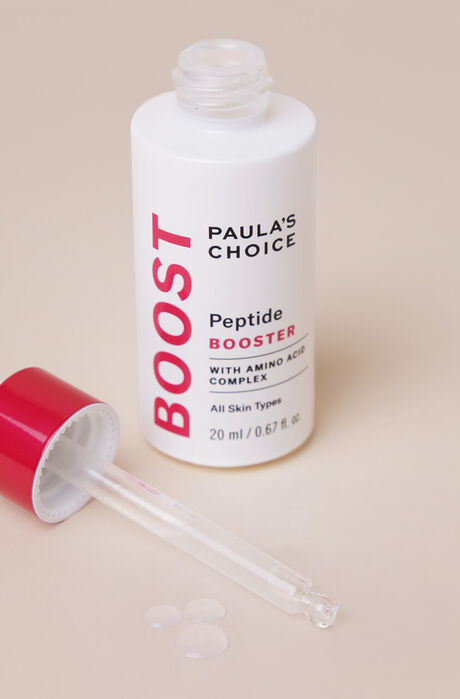 Treatment
8 anti-ageing peptides packed in a powerful booster for resilient, younger-looking skin.
9550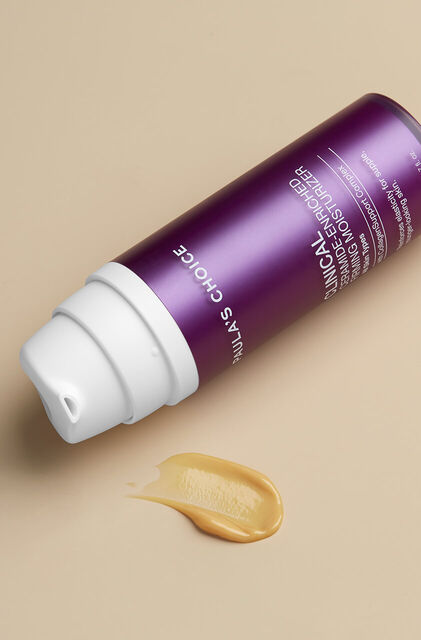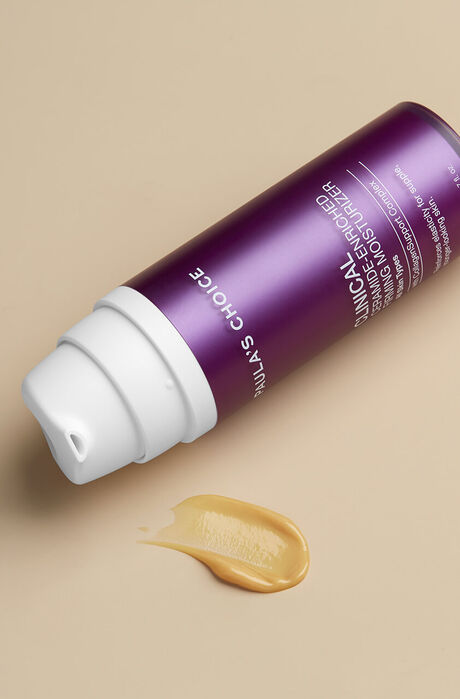 Moisturizer PM
Our most advanced night cream with 5 ceramides, vitamin C and 0.1% retinol to tackle signs of ageing.